A Virtual Reflections Series
This is the fourth in a series of short video chats to reflect on the meaning, practice and power of resilience from a diverse spectrum of faith perspectives. As we collectively seek positive ways to endure and survive the current coronavirus pandemic, it is easy to understand how faith plays a role in resilience. But what is the role of resilience in faith?
VICPP Congregational Engagement Director Dora Muhammad talks one-on-one with a faith leader to explore how resilience is framed, understood and applied within their faith tradition. Her fourth chat will be with Dr. Cheryl Ivey Green of First Baptist Church in South Richmond. So, get comfy with a cup of your favorite morning brew and get ready to receive a burst of inspiration and insight.
You must register to receive the link to tune into the video chat. Chats will be held via Zoom so download the app on your computer or phone in advance so you can log right in to listen.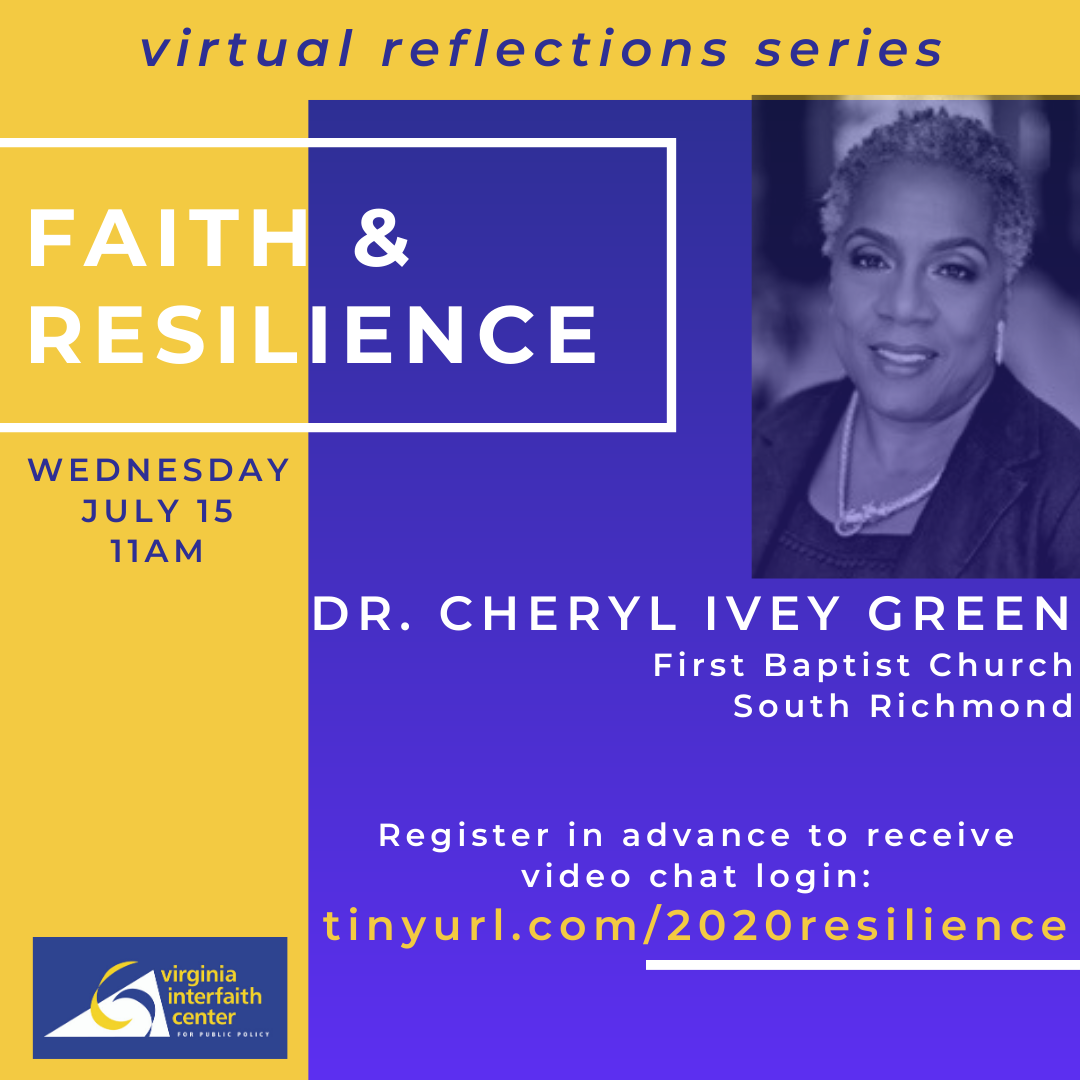 When
July 15th, 2020 11:00 AM through 11:30 AM